Hostage Negotiations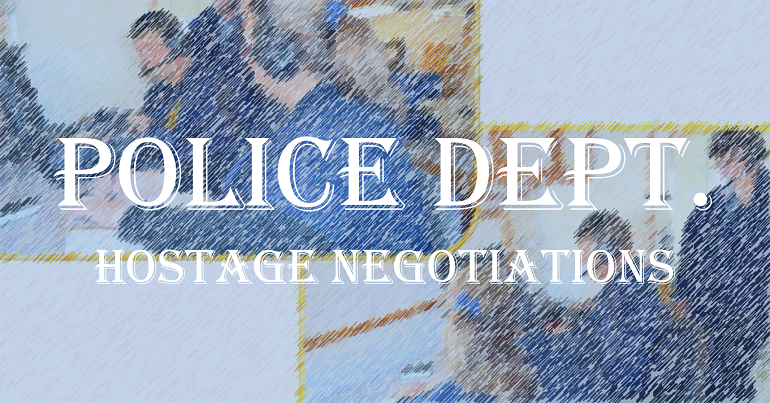 "Talk To Me"
"A negotiation is nothing more than a conversation
between two people, under stress, where lives are at stake!"
The Hostage Negotiation Team consists of a group of officers with specialized training in the art of negotiations. The term "Hostage Negotiation" can be misleading, as the team is trained to respond to a variety of crisis. In addition to an actual hostage situation, the team will also handle barricaded subjects, suicidal subjects, and emotionally disturbed persons. The team operates out of a special mobile command vehicle which can be deployed almost anywhere, allowing the team to operate near the scene of the crisis, but out of harm's way. The team has a large variety of specialized equipment which is used during such events. One of the items most often deployed is a Crisis Phone, or throw-phone, which allows the team to communicate with a subject safely and securely, without the threat of eavesdropping from people with scanners or other equipment. Most of the other equipment is considered information sensitive and thus cannot be discussed on this site. Negotiation is truly a team effort, as the negotiator is assisted by several team members and technical staff who work diligently to help the negotiator through the crisis and to gather as much intelligence as possible. The ultimate goal of any negotiation is to reach a safe conclusion of any crisis, without anyone getting hurt!
For more information on Hostage Negotiations or Negotiator Training, please visit the following links:
"We devote our lives to saving people we don't know!"