E-WASTE
Each year, thousands of computers, monitors, TVs, cell phones and other electronics are discarded. Such "e-waste" contains recyclable materials and can be hazardous if disposed with regular garbage.
Diverting e-waste from our landfills help protect our environment and conserve resources.
For every thousand cell phones we recycle, 35 pounds of copper, 12 ounces of silver, 1 ounce of gold, and ½ ounce of palladium can be recovered.
Recycling one thousand laptops saves the energy equivalent to the electricity used by three Louisiana homes in an entire year.
E-recycling by certified recyclers ensures that valuable materials are not wasted, and that toxic materials are not landfilled or incinerated.
Issues with Discarded Electronics
Hazardous component constituents like lead, mercury and cadmium can be found in televisions and computer monitors. Materials such as nickel, beryllium, and zinc can be found in circuit boards. It is important that we be careful how we dispose these items due to the presence of these substances. Non-residential waste generators must conduct a hazardous waste determination before sending e-waste for disposal.
What Should I Consider Before I Buy a New Electronic Device?
Keep the environment in mind by asking:
Can I upgrade my old equipment?
What parts can I reuse in my new system? PC users can think about reusing monitors, scanners, printers and other peripherals.
Does the manufacturer have a take back program? If so, what are the restrictions?
Are there any schools, charity or non-profit organizations in the area accepting donated equipment?
Below is a list of events and some locations to recycle electronic waste in our area.
---

E-RECYCLE DAY presented by CITGO
E-Recycle Day is one of many initiatives sponsored by CITGO as part of its commitment to a cleaner and healthier environment, now and for future generations.
For details about this year's E-RECYCLE event, contact the City of Sulphur at (337) 527-4500
Electronic Items Accepted:

Computers, Monitors, Computer Peripherals, Printers, Fax Machines, Keyboards, Photocopiers, TVs, VCRs, Stereos, Home & Office Phones, Mobile Phones, Consumer Electronics.
Mercury Items Accepted:

Thermostats and Thermometers containing metallic or liquid mercury, Lamps (fluorescent, high-intensity discharge, neon, mercury vapor, high pressure sodium and metal halide).
Items Not Accepted:

Smoke Detectors, Fire Alarms, Dehumidifiers, Large Appliances (i.e.: Refrigerators, etc.), Medical Equipment, Units with Sludge or Liquids.
*Residential items only.
*Date, location and items may vary, details posted annually, when available.
---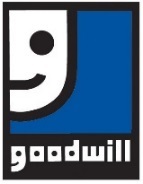 Dell + Goodwill = Dell Reconnect
Dell has made it easy for you to recycle your used computer equipment through Dell Reconnect, a partnership with Goodwill Industries. Simply take your old computer equipment of any brand, in any condition, to one of Goodwill's 2,000+ participating locations throughout North America and they'll make sure your system and accessories are refurbished or recycled responsibly.
Dell Reconnect: Items Accepted
More information can be found at www.dellreconnect.com.
*Dell Reconnect accepts any brand of used computer equipment in any condition.
*They also accept just about anything that can be connected to a computer.
---

Best Buy & Best Buy Mobile
All Best Buy and Best Buy Mobile retail locations in Louisiana accept most electronic equipment for recycling. Best Buy offers the most comprehensive appliance and electronics recycling programs in the United States, and consumers recycle more appliances and electronics with Best Buy than any other retailer.
More information can be found at www.bestbuy.com/recycling.
*Residential items only.
*Limit three items per household per day.
*Fees and other restrictions may apply.
---
Helpful Links to Donate Your Electronic Equipment
Helpful Reading Materials about Electronic Recycling
Note: The City of Sulphur does not collect electronics for recycling. We will be happy to connect you with the nearest recycling events or locations.