RSS Feed

Subscribe to an RSS Feed from Outlook
In Outlook, right-click the RSS Feeds folder and choose Add a New RSS Feed.
In the New RSS Feed dialog box, enter the URL of the RSS Feed.
Choose Add > Ok.
Subscribe to an RSS Feed from an RSS Feed Reader

Follow the instructions of your RSS feed reader. Each RSS feed reader is a little different.
Find the RSS link, right click, copy link location, and paste the URL into your RSS feed reader.
Contact Us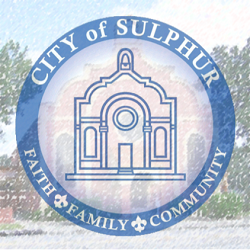 City Hall
101 N Huntington St
Sulphur, LA 70663
Phone: (337) 527-4500

Hours:

8:00am - 4:00pm
Monday - Friday
Except Holidays