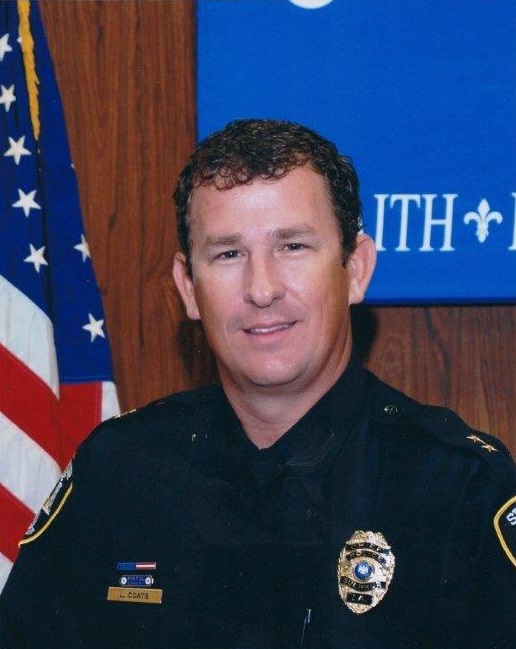 Lewis Coats, Chief of Police
Welcome to the Sulphur Police Department's web site. The site will provide you with an opportunity to learn more about our officers and the department who are committed to protect and serve the great City of Sulphur.
The Sulphur Police Department has been a pioneer in the area of state-of-the-art technology. Our patrol cruisers have been equipped with the most modern mobile computers that assist the officers in report writing and making it possible for the officers to access information from the state such as drivers license check, vehicle information and wanted persons. The cruisers also are now equipped with the best mobile video equipment and audio equipment that could be found to document each and every crime that they come across. Combining this type of equipment with the officers has shown a decrease in citizen complaints and an increase in conviction rates.
In closing, I would like to thank the committed and loyal officers, and employees of the Sulphur Police Department along with the citizens for all they do to make the City of Sulphur a great place to live and raise our families.